This guide shows you how to create your customizable sublimated jersey in Zakeke that your customers can personalize with their own colors and texts and logos.
We know you need it to be separated into parts that then you print, cut and sew together. As you can see from the example below, Zakeke allows you to show the jersey separated into different sides and show the entire product in 3D.
Zakeke will provide you with print-ready files for each part of the item.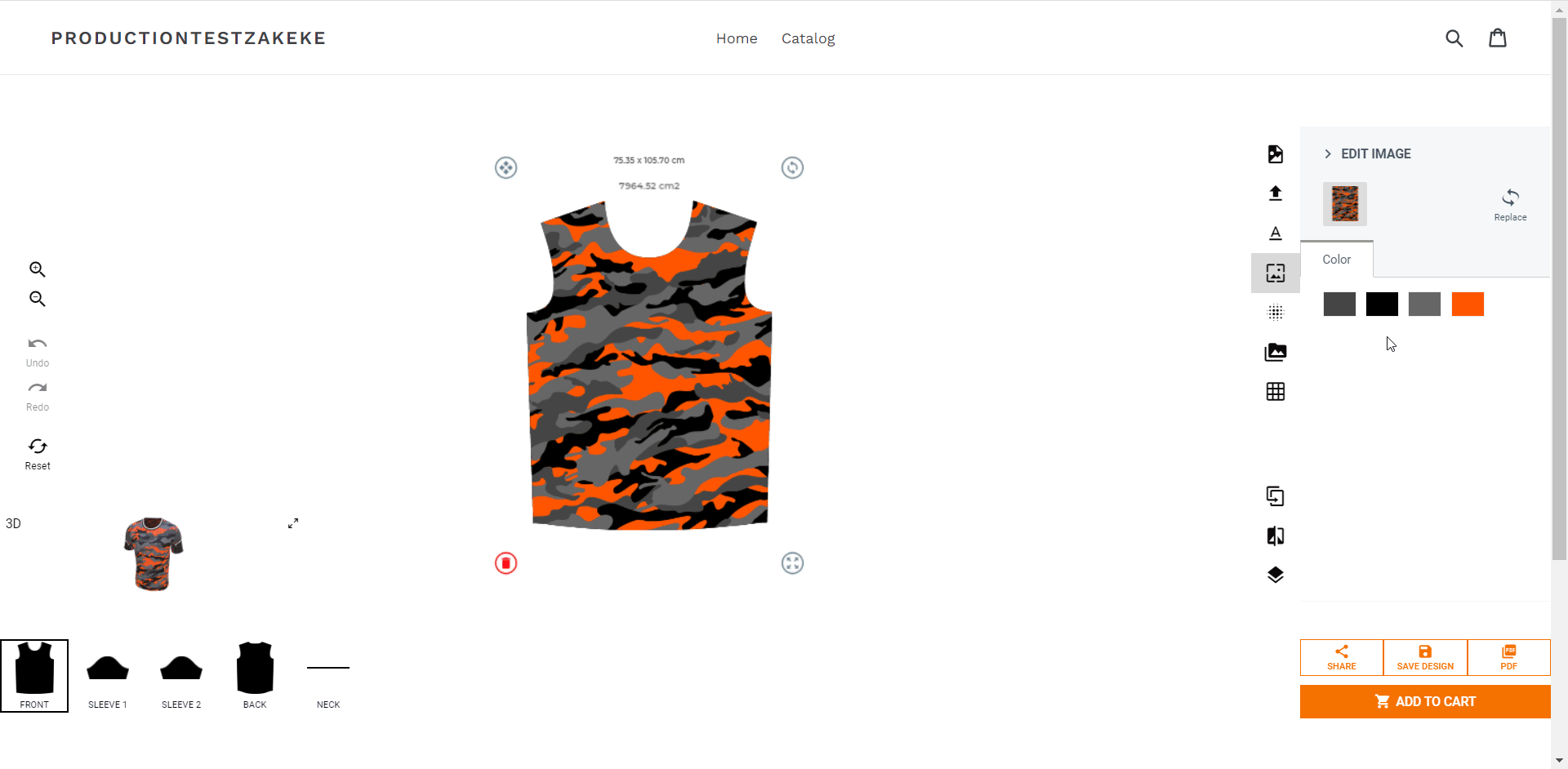 How to do it
The setup is divided into two steps:
Create the customizable jersey by uploading the product parts and setting the print areas within Zakeke;
Creating a template to allow customers to change colors.


Before you start
In order to set up this type of product, you need two assets:
PNG files: you need a separate file for each customizable part of the product. The PNG file is also used to create the printable area. See more here.
SVG files: these files are uploaded on the product to make it possible for your users to change the colors as SVG files are vector files for which customers are allowed to change colors. You need a SVG file for each customizable part of the jersey and they need to be exactly the same size and shape as the png files.
1. Creating the customizable jersey
In order to create a customizable jersey inside Zakeke you need to connect your catalog and choose the right product from your store.
On the main menu of your dashboard, select Customizable Products and start definying the Print Area going to Customizable Products > click on your product > Edit print area.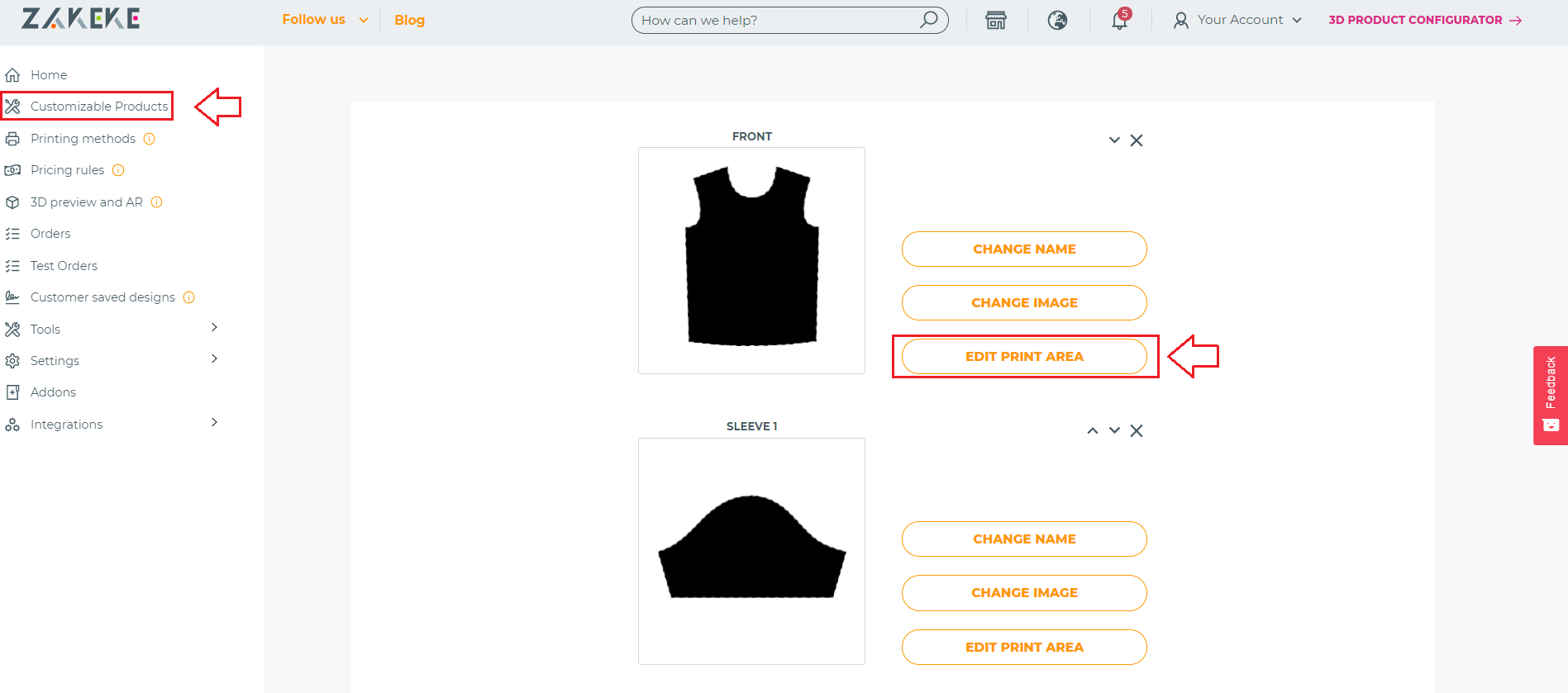 Now, it's important to add the print area so that it covers the entire product, with a polygonal area or Use a PNG mask to create the print area (see below).
You should repeat the same operation for each side, so you can click on the save button and go to the next side, the back side of the t-shirt for example. (see below)


Once added the new side, it's possible to proceed with the same steps to create the print area,
2. Creating the pre-designed template
Once the product's sides and print areas are set, go to Tools > Pre-designed template > click on your product > add a new template and on this page, you can add your SVG files with the button
.
Once you have uploaded your SVG file you can position it in such a way as to be inside the print area of ​​your product.