A customizable product can have multiple views such as front and back for a T-shirt. In Zakeke product views are called sides.
When we add a product in Zakeke, it is possible at any time to manage its sides.
You can set as many sides as you want for a customizable product and as many print areas as you want on each side.
Is possible to add another side via Customizable product > click on the product > Add another side.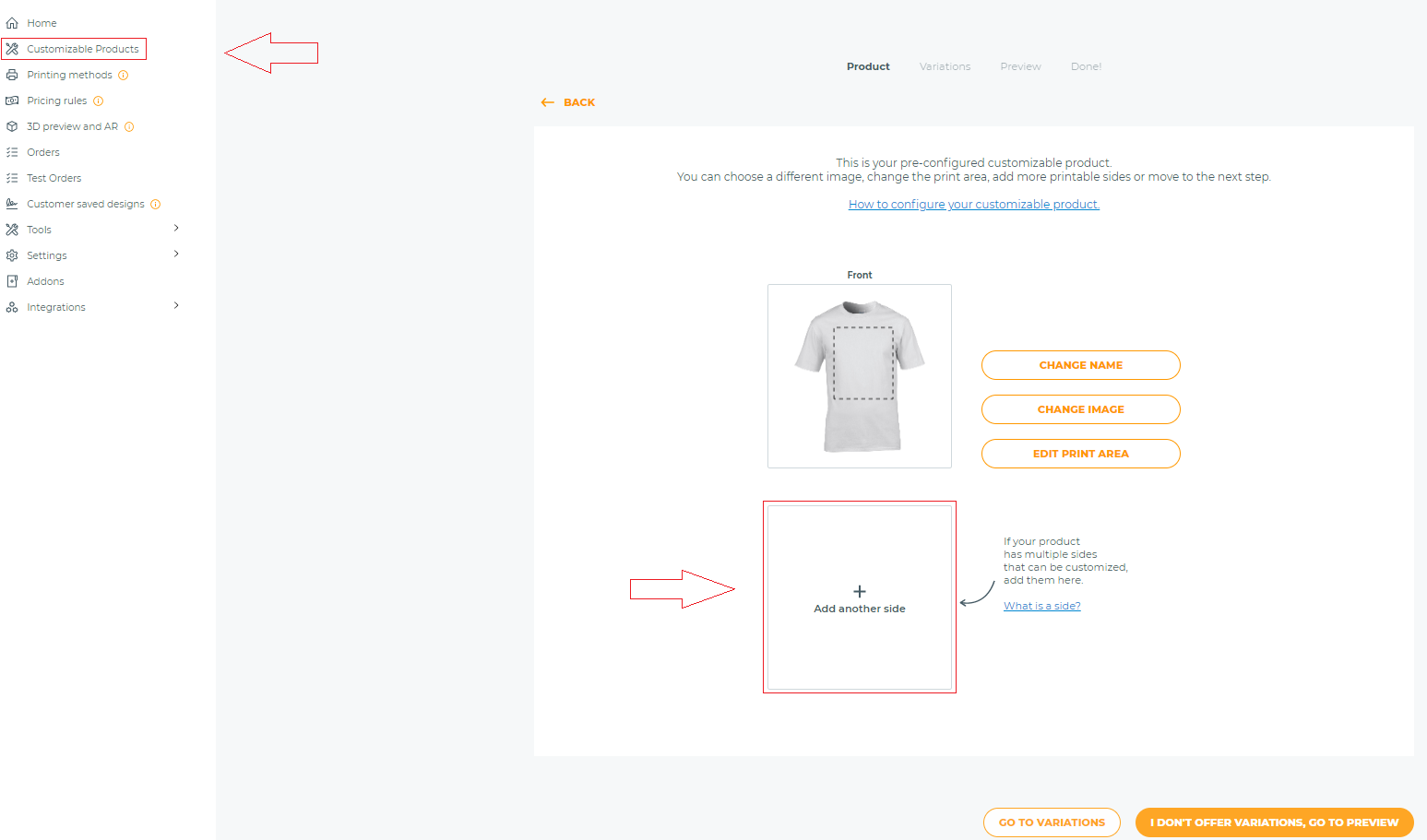 What can you do on the product side: