When defining a print area you can use a PNG file to create it. This is very useful especially in the case where the print area is not a regular shape or to create print areas with multiple not-customizable parts inside (such as a cover case where you need to leave the space for the phone camera where customers cannot add any designs).
When creating the file, you must follow these rules:
must be PNG format (.png);

must have a transparent background;

must have margins of at least 1 pixel;

the print areas must be in black color (hex #000000). All black parts in the file will be recognized as design areas by Zakeke and users will be able to customize them.
Example 1
Let's say you want to define a heart-shaped print area on a shirt. The PNG file will be as the one below:
The heart is black (customizable area) and the rest of the PNG is transparent. Margins are at least 1 pixel.
This is what your customers will see on the product in the customizer when they upload a picture: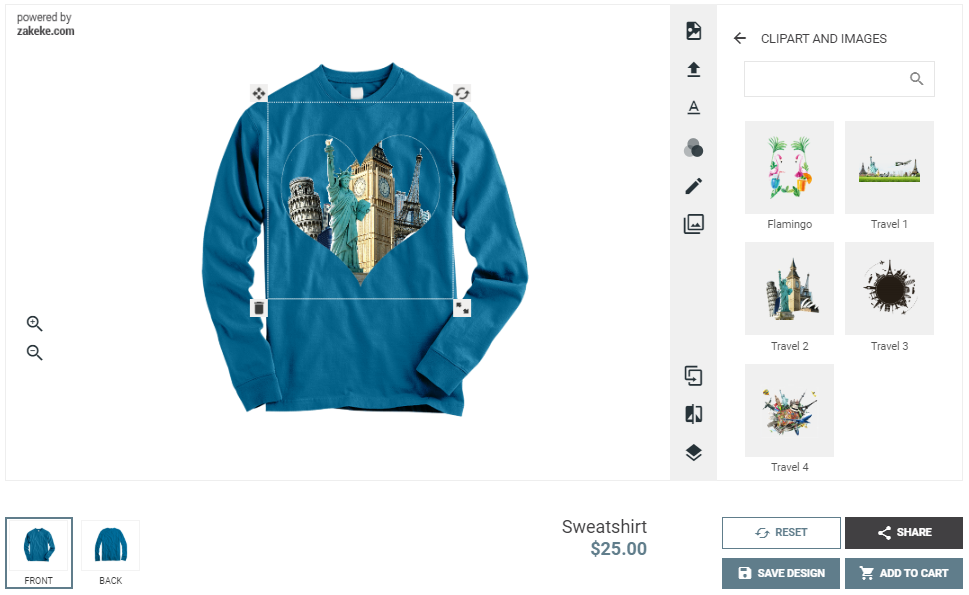 And this is the final output:
Example 2
You sell cover cases that have a hole for the phone camera. Of course, that is not a customizable part of the cover case.
The PNG file will be as the one here below:
This is what your customers will see in the customizer:
And this is the print-file: