Duplicating Product
Zakeke allows you to copy a configuration that you've done on a 3D product to another or more products.
Once the product is duplicated you are free to change any settings and you can also delete it.
How to do it
Go to Back-office of Zakeke click on
, we see the Products button on the left and locate the product from which you want to start, use the Clone Product button to the cloning:
once the button Clone Product is pressed, will be possible to select one or more products of destination, as we see below: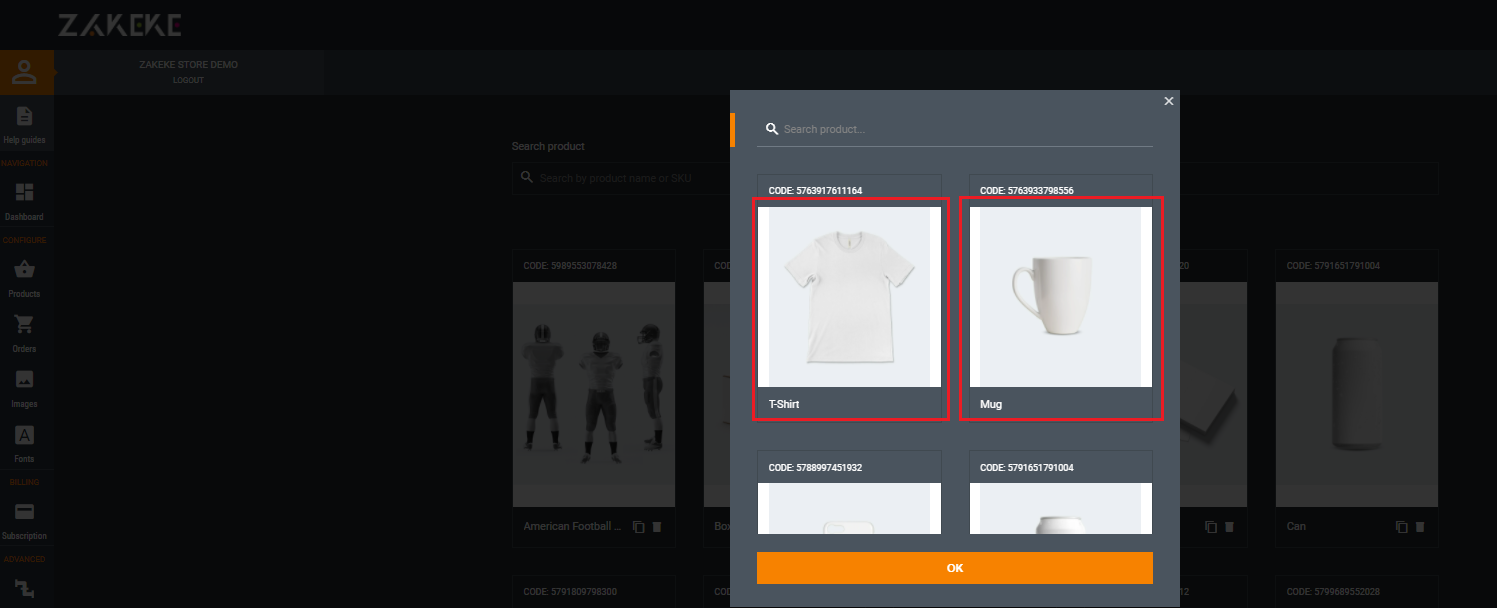 terminated the cloning, the product will display with all other products, in this point, we are ready to customizable our new product.