Before you start, please pay attention to the following points:
Make sure you use at least WordPress 4.6 and WooCommerce 3.0
Permalinks must be enabled: go to WordPress Admin Panel > Settings > Permalinks > Custom Settings: make sure that the option is not set on "Plain" (all other options are fine).
You must have php-xml module enabled
Disable the Jetpack plugin due an incompatibility with it with WooCommerce REST API.
The following instructions are about the WooCommerce integration with Zakeke:
Log into your WordPress site.
Go to: Plugins > Add New.
Type 'Zakeke - 3D Configurator' into the Search Plugins… field.
Click on Install Now.
Click on Activate.
Plugin configuration and integration of Zakeke
Go to: WooCommerce > Settings > Advanced > REST API.
Click on Add key.
Setup the details as below:

Description: insert Zakeke.
User: select your user, or an user in the Administrator or Shop manager role.
Permissions: select Read/Write;

Please pay attention to this step as if you do not allow "write", you integration won't work.

Click on Generate API key.
Take note of Consumer key and Consumer secret values.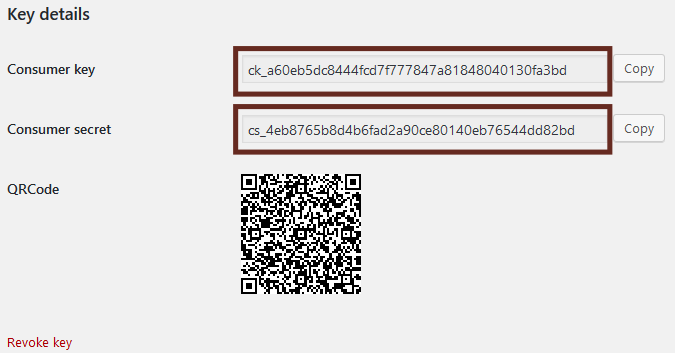 Access to your Zakeke account and navigate to: Integration.
Select WooCommerce.
Setup the E-Commerce as below:

Consumer key: insert the Consumer key previously generated.
Consumer secret: insert the Consumer previously generated.

Store URL: insert your WooCommerce Store URL (Pay attention: the URL must be the same used during the installation of WordPress. To get the correct URL, please copy it from WordPress Address (URL) in WordPress Admin Panel > Settings > General).

Take note of Zakeke API client id and Zakeke API secret key values.
Click on Save Integration.
Log into your WordPress site.
Go to: WooCommerce > Settings > Integration > Zakeke - 3D Configurator.
Setup Zakeke as follows:

Zakeke API client id: insert the Zakeke client id previously noted.
Zakeke API secret key: insert the Zakeke secret key previously noted.

Save the changes.